The US Nano and Emerging Technologies Student Network, or NextTech, is a network of student-run clubs at universities and colleges across the country. The network is growing rapidly and includes participants from groups such as the Nano and Emerging Technologies Club (NExT) at the University of Virginia, Inventors Enterprise at Oregon State University, the Collegiate Nanotechnology Society (CNS) at Virginia Polytechnic Institute, the Nanoengineering and Technology Society (NETS) at the University of California, San Diego, and the McGill Additive Manufacturing Student Society (MAMSS) at McGill University. Students from several other schools are working to establish groups at their institutions.
This network helps to:
raise awareness of current research and potential applications of nano and other emerging technologies;
build an interdisciplinary community of students with a focus on future technologies;
facilitate interactions and connections between faculty, industry and government professionals, and students; and
promote opportunities for students interested in research, innovation, and entrepreneurship.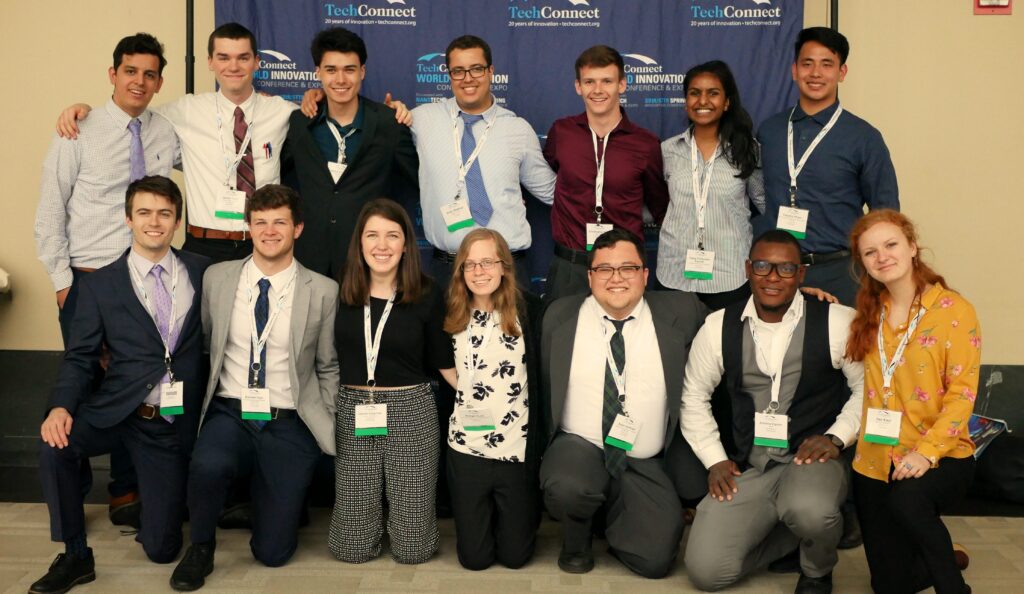 Do you have a student group dedicated to raising awareness of nano and emerging technologies? If not, are you interested in starting one at your school? To join the conversation, email nexttechstudentnetwork@gmail.com and check out our events calendar.