Students in the NextTech network attended the 2019 Nano and Emerging Technologies Student Leaders Conference co-located with TechConnect World Innovation Conference and Expo and the National SBIR/STTR Conference. The Student Leaders Conference highlights undergraduate research and connects students with entrepreneurs, industry leaders, venture capitalists, and representatives of Federal agencies funding research in emerging technologies. To learn more about the conference from the students who attended, check out the 2018 Student Leaders Conference video below.
The 2021 Student Leaders Conference will again be co-located with TechConnect and take place from October 18 – 20, 2021 in National Harbor, MD.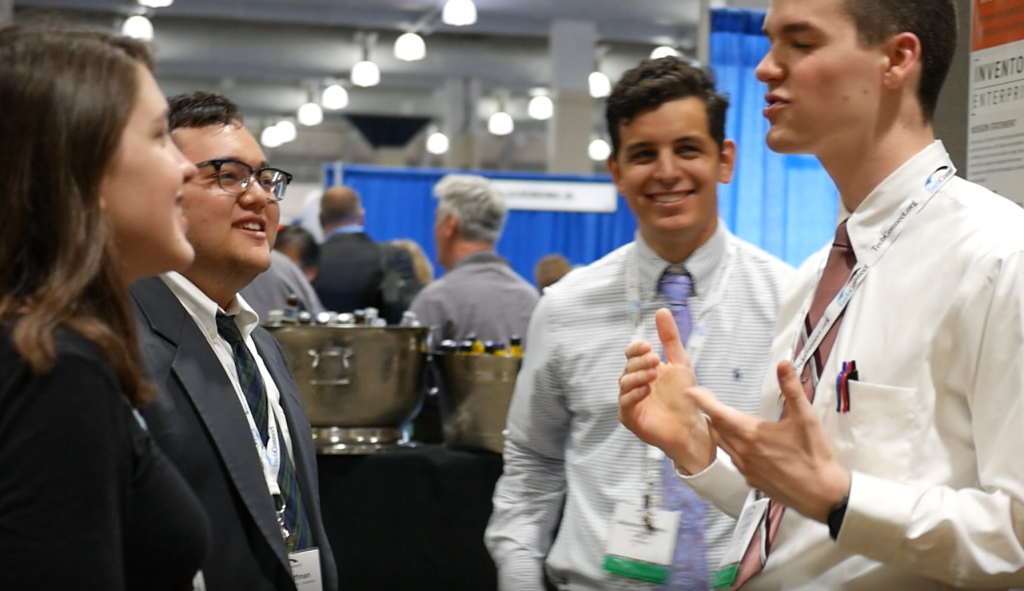 Click here for more information on how to apply to join the Student Leaders Conference. Participation is welcome from student leaders in any science, technology, and business domain. Application deadline has been extended to August 20, 2021.