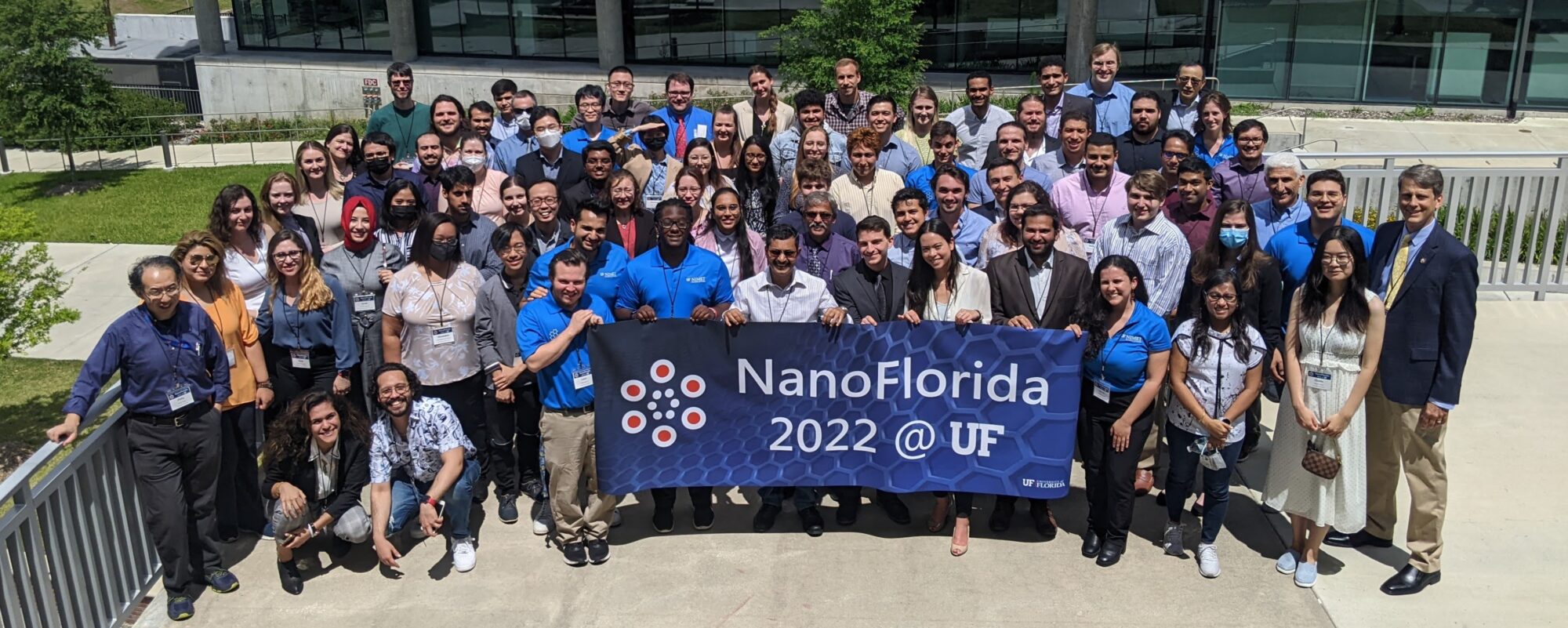 The University of Florida hosted the Nanoflorida Conference 2022 on April 16-17, 2022. The conference was started by the Florida Association of Nanotechnology (FAN) in an effort for people to gain new knowledge, interact with people of similar and different backgrounds, be present in an inclusive space with nanoscience and nanoengineering topics, and listen to various people in all branches of academia, industry, and government.
This year's hybrid event featured government speakers who presented remotely, along with various talks by faculty in person across Florida. It also featured 32 student oral presenters to hone their communication and public speaking skills. Additionally, there were more than 120 attendees,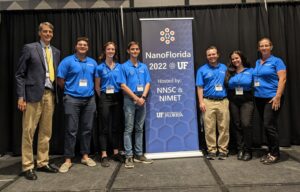 featuring people from 8 universities (University of Miami, University of Florida, Florida Polytechnic University, Florida State University, University of Central Florida, University of South Florida, Florida International University, and Florida Institute of Technology). There were 80 submitted abstracts from various universities, and they were fortunate enough to get sponsored by the National Science Foundation to provide travel stipends and hotel stay for student presenters.